If you are researching penny stocks to watch, you have come to the right place.
You are interested in trading penny stocks to make money. But not only do you want to make money but you want to make it fast. Penny stocks are great way to make money fast but also lose money fast also (If you don't know what you are doing!) You might be putting together watch list of penny stocks to trade. There are some great resources online to finding that perfect penny stock to trade, but going through all the garage out there it is really hard to discern what is actually good. Most info out there doesn't give you clear instructions in how to trade them. One of the main reasons behind this is penny stocks are not meant to invest in long term. They should either be day traded which means sold in the same day or swing traded but not held for longer than a month.
With our penny stock alerts, we hold each stock less than 24 hours.
It isn't a day trade because we hold it over night. So our penny stocks come from our alerts are using a swing trading technique. From researching historical data, we have found this the best way to trade penny stocks because they are very volatile! Volatile means the stock is like a roller coaster it will go up and then suddenly drop.
To give you an example, one of trades on Dec 6th was TNXP. We purchased this stock at $3.14 near the end of the trading day. Then we sold the shares when the market open at $6.24
( We almost double our gains with that single trade!)

Can you guess what happen as the day went on? The stock price started falling. It value drop so much that the price was lower at the end of the day. The price fell to $2.94 per share. If you held on to TNXP not only would you have lost your profits but would have taken over a 6% lost!
Our Penny Stocks Had Over 240% Profit in 2019!
Averaging 20% in Gains Per Month!
When trying to find that perfect gem to trade to make huge profits, we can unfortunately end up with a lot of losses.  I address this problem with another blog that I wrote addressing the top sites that give you penny stocks to watch.  Some end up slight to no profits and even some with negative results.  If you are interested in reading about check out "penny stocks to buy now"  
As you can see for the results on the side, our alerts have been very successful for 2019.  We only had one negative month; furthermore, our best gains were for December with gains of over 60%.  That is huge!  In you are interested in looking at our results from all three of all trading strategies you can check out our daily stock picks for you to decide to trade.  We also offer a 7 day trial we all our alert services.  Please give us a try and see your profits soar for 2020!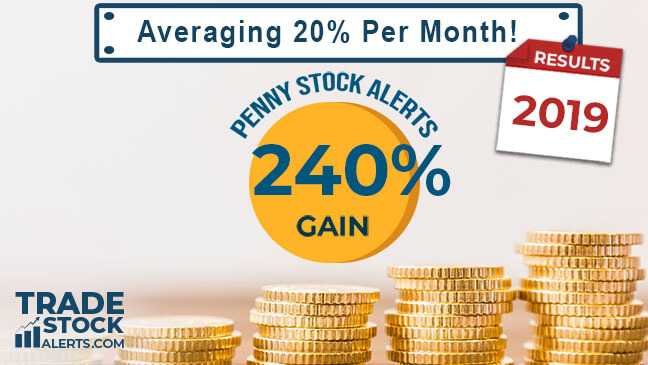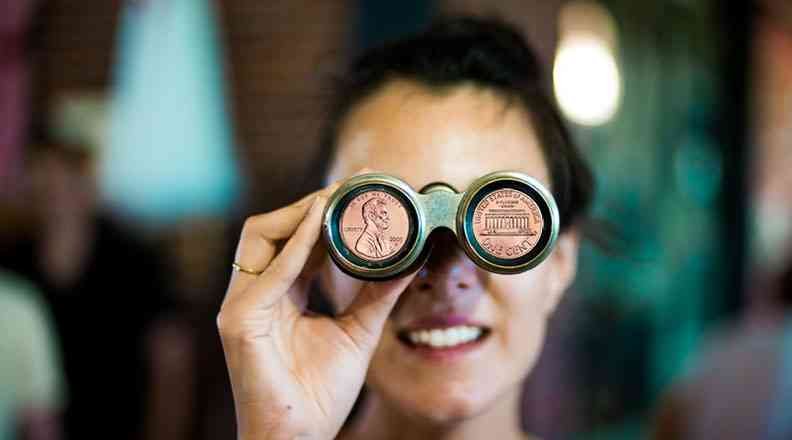 If you are looking for a site that gives you penny stocks to watch and they are updated daily.  We have 4 stock picks for each day for you trade that is updated daily.
Another important tip to consider when picking which best penny stocks to buy are those with high 
volume
. 
If you buy "low volume" stocks your market orders will not execute at the desire price you want. If you do find a penny stock that is low in volume and you have to trade it, make sure to place a limit order and not a market order.  If you are not sure what the difference between a limit order and market order is, here is a 
great resource
. 
How to Spot Hot Trends in Penny Stocks to Watch
In the world of stock trading, when you see a hot trend, go with it! It makes sense to follow this advice. Of course you have to know when to back off too, but normally if a stock performs well it will continue for some amount of time. Hopefully, it will continue long enough for you benefit from the investment.
Trends are good but how can you spot them and even predict them? These are the eternal questions that plague investors. If they could answer this, then they'd be billionaires. Still, there are ways to spot hot trends in penny stocks. Here are some of the most helpful tips:
1) Learn to Identify Price Trends. 
If you see the trend for the past few weeks has been going up, that means shares have a good chance of continuing that increase. On the other hand if it's going down, assume the same only on a decrease. A trend is nothing more than a propensity of moving one way or another for a set amount of time. If you key in on a trend, take advantage of it.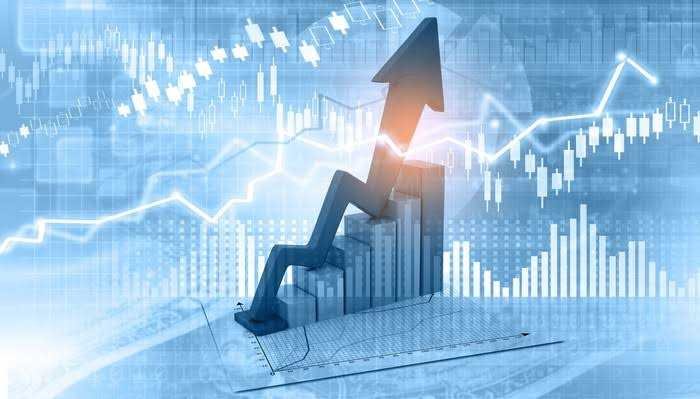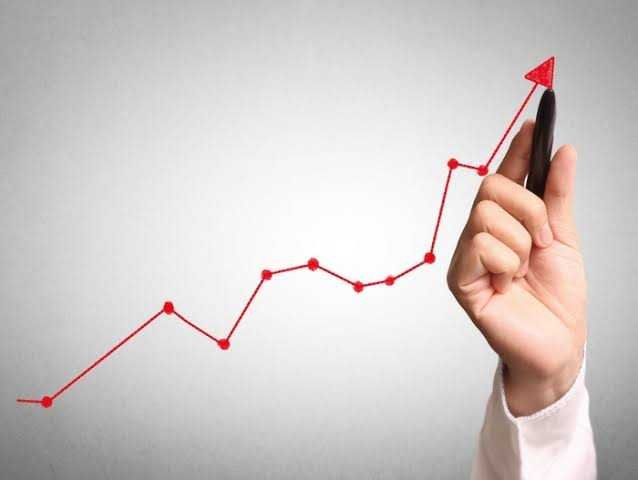 2) Take Advantage of High
Once you identify a trend in pricing with penny stocks, put yourself in the right position to take advantage of it. A general rule of thumb is to purchase when penny stocks are on the way up. Since you know the trend of the penny stock is moving up, ride it! Jump on the investment and hope to capitalize on a good thing.
3)  Know When to Pull Out. 
The strategy with penny stocks and understanding trends is to know when to end your investment. Any investor knows that to stay beyond your welcome with a stock that is plummeting can mean sure loss. That is what all investors try desperately to avoid. A rule is that all good things must end. That means that even if your penny stock has been outperforming everything else, sooner or later it won't.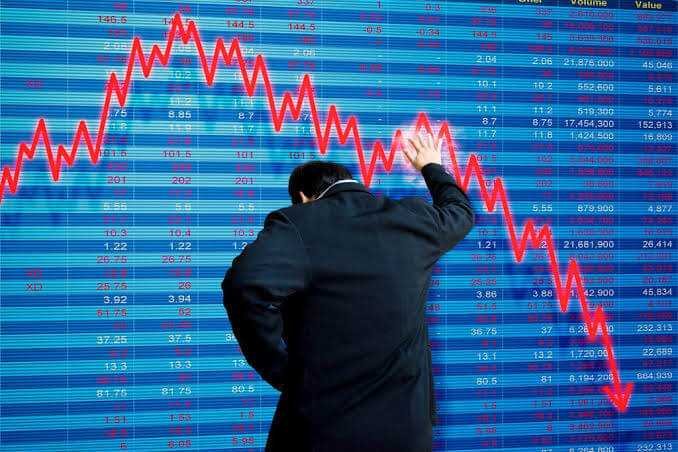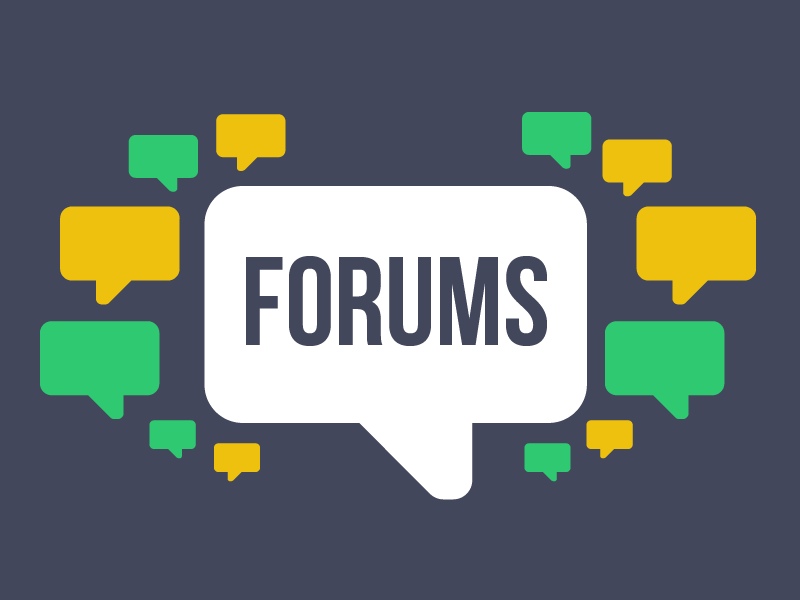 4) Check Forums. 
Forums are a great way to stay up to date with what kind of trends to look for. Of course when I say forums I don't mean read what they're saying I mean actually get involved talk to people who have a bit more experience than you. Not only that but when the time comes when you are a professional you can too be the person someone comes to for help. Being part of a community will help you grow much faster than just being all over the place.
Trends can relate to two things: trading volume and share price.
For example, let's say a penny stock's share is getting more trading volume for the past 5 weeks. This may be an indicator of increasing volume, which may forecast more investor movement. The prices could soon be rising steadily as a result.
When looking for trends, watch the trading charts. If you see upward movement, the penny stock is on an upswing. If you see downward movement, the opposite is true. Small, or even large, fluctuations can normally be discounted. You want a big picture view when you're looking for how to spot hot trends in penny stocks. Also- remember to widen your snapshot to see a trend. Some trends don't show up with penny slots when looking at a 3-week period; but, when you widen your view to a 3-month period you can capture a valuable trend to capitalize on.