If you are researching penny stocks to watch, you have come to the right place.
We would love for you to join our penny stock alerts.  Listed below are the top results from google when you do a search  "penny stocks watch list."  From reading this whole article, you will discover there are "recommended" lists of penny stocks to invest in. However they are not a good investment.  The reason behind this is penny stocks are not meant to invest in long term.  They should either be day traded which means sold in the same day or swing traded for no longer than 5 days max.  
With our penny stock alerts, we hold each stock less than 24 hours.
It isn't a day trade because we hold it over night.  So our penny stocks come from our alerts are using a swing trading technique.  From researching historical data, we have found this the best way to trade penny stocks because they are very volatile!  Volatile means the stock is like a roller coaster it will go up and then suddenly drop.
To give you an example, one of trades on Dec 6th was TNXP.  We purchased this stock at $3.14 near the end of the trading day.  Then we sold the shares when the market open at $6.24  
( We almost double our gains with that single trade!)

Can you guess what happen as the day went on?  The stock price started falling.  It value drop so much that the price was lower at the end of the day. The price fell to $2.94 per share.  If you held on to TNXP not only would you have lost your profits but would have taken over a 6% lost!

We believe you will be happy with the results.  Also, check out the rest of this article.  After reading it, we believe it will convince you it isn't a good idea to invest in penny stocks long term.

If you do a search for penny stocks to watch it will currently take you to https://tradingsim.com/blog/list-of-penny-stocks/ which will give you a list of penny stocks to invest in.  The blog was written in June 2018 and if you invested in all these stocks from the time of the post to the current date of December you would have some major loses!  Below are the 11 Stocks to Consider.
The good news there #1 pick of BDSI has gone up in value; however, the rest of the 10 stocks have all gone down!
List of Penny Stocks – 11 Stocks to Consider – 10 of them have
FAILED
#1 – BioDelivery Sciences International, Inc (BDSI)
#2 – Applied DNA Sciences, Inc (APDN)
#3 – Credit Suisse Asset Management Income Fund, Inc (CIK)
#4 – Gold Resource Corporation (GORO)
#5 – Atlantic Power Corporation (AT)
#6 – Clean Energy Fuels Corp. (CLNE)
#7 – AK Steel Holding Corporation (AKS)
#8 – AVEO Pharmaceuticals, Inc. (AVEO)
#9 – Zion Oil and Gas (ZN)
#10 – Pixelworks, Inc. (PXLW)
#11 – Hunt Companies Finance Trust (HCFT, formally OAKS)
The current top position that comes up is https://www.investopedia.com/updates/top-penny-stocks/  This link is updated ever month.  The penny stocks listed below are from December of 2018.
INVESTOPEDIA UPDATES THERE PENNY STOCK TO WATCH EACH MONTH
Investopedia is the "King" of all investment sites.  It does give you really good advice. However, there is a problem with there penny stock list:
"The author did not hold a position in any of the stocks mentioned at the time of publication."
If you create penny stocks to watch for other people to view, that person should be willing to trade them also.  This shows that the person who is giving the advice is not willing to take action with his or her words.  Where is the trust in their recommendations?
Again "did not hold a position" in the disclaimer makes me very wary of investing or trading any of penny stocks listed.
In the list below, Investopedia has listed the best penny stock watch list to invest in for December.  The post was written on December 6th and the stocks it recommends are listed below.  Again same problem: most of the stocks have loses and not gains.
Turquoise Hill Resources Ltd. (TRQ)
AEHR Test Systems (AEHR)
Luna Innovations Incorporated (LUNA)
Avino Silver & Gold Mines Ltd. (ASM)
Forward Industries, Inc. (FORD)
Enzo Biochem, Inc. (ENZ)
Coffee Holding Co., Inc. (JVA)
Alaska Communications Systems Group, Inc. (ALSK)
Information Services Group, Inc. (III)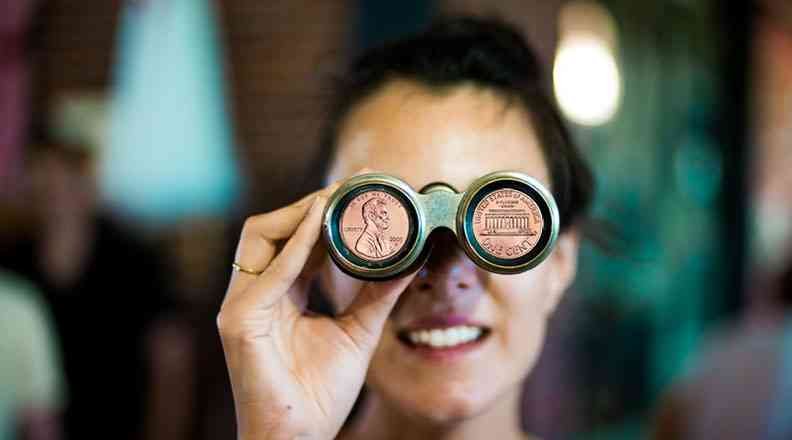 The best sites to look for are ones that give you an updated list everyday to look at.  These penny stocks should be updated everyday.  One of the most important things to look for in choosing the best penny stocks to watch for are ones that have a high volume.  If you buy "low volume" stocks your market orders will not execute at the desire price you want.