Averaging over 25% in Gains each month since 2019!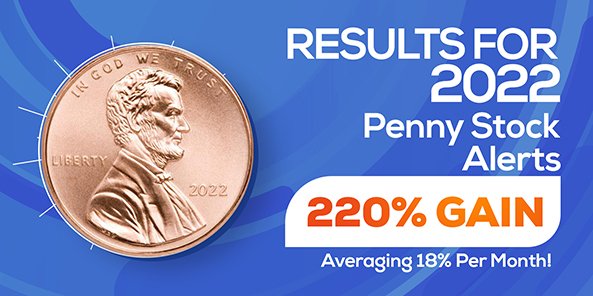 Surprised and yet happy that our penny stock picks were still profitable for 2022.  With the results almost as good as 2021, shows that our penny stocks can work in any type of market. Regardless, if we have a bear or bull market, our alerts are still successful. 
  Since 2019, we have still averaged over 25% each month.  Out of three alerts strategies, our penny stock alerts are the most successful. 
If you could pick the most profitable alert service, that would be our penny stock alerts.  We have averaged around 30% per month  from 2019 to 2021!  January of 2021 was our biggest month with over 150% in gains!
We also offer a 7 day trial we all our alert services.  Please give us a try and see your profits soar!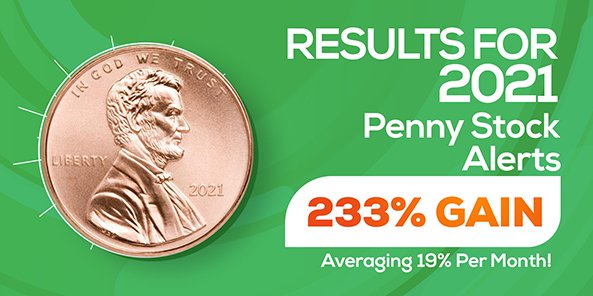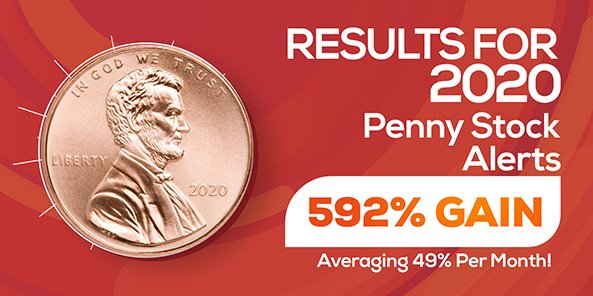 For 2020, we had only four negative months.  The rest of the months have have done very well especially with February & November with over 150%!
Our penny stock alerts have been very successful for 2020 with almost 600% in gains!  In you are interested in looking at our results from all three of all trading strategies you can check out our daily stock picks .  
When trying to find that perfect gem to trade to make huge profits, we can unfortunately end up with a lot of losses.  That is why we offer this service.  To help you achieve your goals with making money easily through the stock market.  Out of our three stock alert services, our penny stocks are the more profitable. We only had one negative month for 2019! In December we achieved over 60%.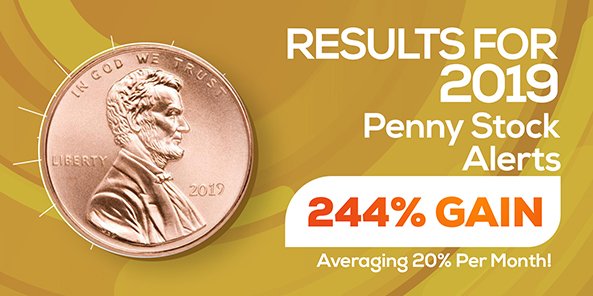 How do our Penny Stock ALerts Work?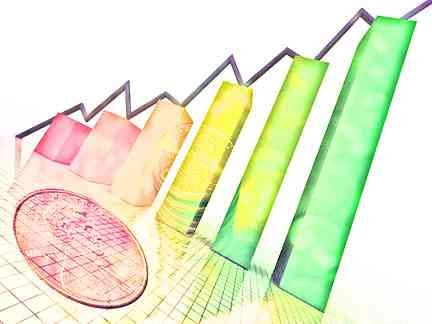 The alerts are  updated around 20 minutes before the market closes. You basically hold the stock overnight and sell it when the market opens in the morning. With all our stock alerts, you will receive two stocks to trade daily. The reason behind this strategy so not all your money goes into one stock.
HOW MUCH MONEY DO I NEED TO GET STARTED?
Any amount of money would be fine to start with. However, we do recommend at least $100.00 in your account. Since they are penny stocks you can start with very little cash. The other good news, when you sign up, we will show you how to trade 100% commission free.
Each week will vary on gains. Some weeks you may have huge gains and other weeks no gains at all or even loses. The good news is our penny stock  have  reported  the best gains compared to our other stock trading services. Please check out our results to see more details on the gains so far this year. 
WITH OUR PENNY STOCK ALERTS THERE IS NO GUESSING WHEN TO BUY & SELL
 Our trade alert system is so easy to follow. There is no need to wait for alert signal to be sent out.  Our penny stock alerts are updated on our website around 3:40 pm ET.  There will be a selection of two different stocks to buy.  You can purchase the stocks any time from 3:40 to 4:00 pm. You can choose anytime in those last 20 minutes to buy the stock picks, just make sure to purchase it before the market closes.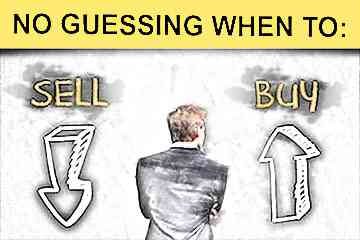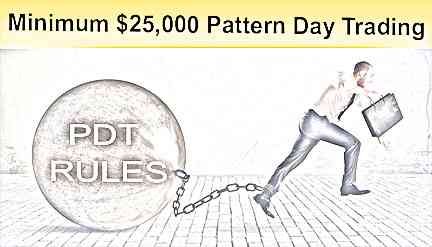 ANY AMOUNT OF MONEY YOU CAN GET STARTED!
Because we hold all our penny stocks overnight there is no need to have $25,000 dollars which is a requirement to make pattern day trades. You will receive 2 daily stock picks per day for a total of 10 stocks to trade each week.  Our penny stock alerts work exactly the same as our swing trade alerts except in the price of the stock.  All our penny stocks are less than one dollar.  Just like stated above, you can start trading with as little as $100
The Problem with "Free Penny Stock ALerts"
Implementing months of research to finding out the best penny stock trading strategies, is going to give you an edge to earning cash online fast.  Before you sign up for any "free penny stock alerts" make sure they are not "low volume."  There is a reason behind this and it is very simple.  The person or company giving you that alert most likely already owns shares of this stock and are giving you an alert after they already made the purchase.  Since the volume is so low, your purchase is going to effect the price going up.  That is very dangerous.  Many alert services offer "free penny stock alerts."  It isn't really free! They are just pumping and dumping the stock.  All you get are the negative leftovers.  Yes we trade the penny stocks that we send alerts for but the volume is so high on our picks, that it does not effect the current price. 
 Penny stocks are a great way to earn cash online fast but be very careful. I advise if you don't feel comfortable, to only trade a very small amount of money.  That is why we offer a free trial, so you can try our service free without any commitment.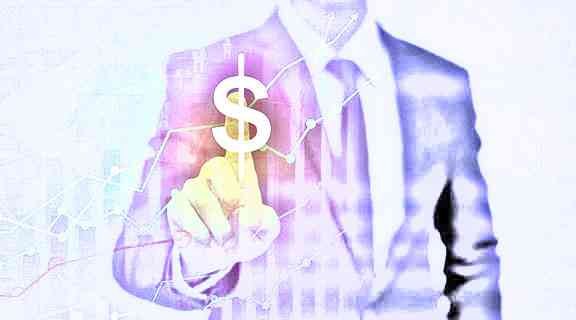 Use Discount Code
trade20
to Get 20% Off All Subscriptions!
Penny Alerts
Over 25 Hours of Stock Training Videos
Swing & Penny Alerts
3 Stock Picks Per Month + Penny Stocks

Over 25 Hours of Stock Training Videos
Day, Swing, Penny Alerts
3 Daily Stock Picks + Swing & Penny Alerts

Over 25 Hours of Stock Training Videos
Day, Swing, Penny Alerts
Yearly Membership
5 Stock Picks per Day + Long Swing Trade Stocks

Over 25 Hours of Stock Training Videos

Less than $17 per Month - $200 per Year with Discount Code!
We believe our free penny stock alerts trial will be of great value to you. If you wish to discontinue using, no problem. You can unsubscribed at any time via Paypal by clicking HERE.