Wouldn't it be nice to have all the information presented to you before you go into a guessing game of what alerts do I sign up with?  That is the challenge today with a wealth of so much information on penny stock alerts.  It is difficult to find the best resource.   Let's explain the main question everyone is curious about finding out.
Is it worth up signing up for Lion Stock Alerts?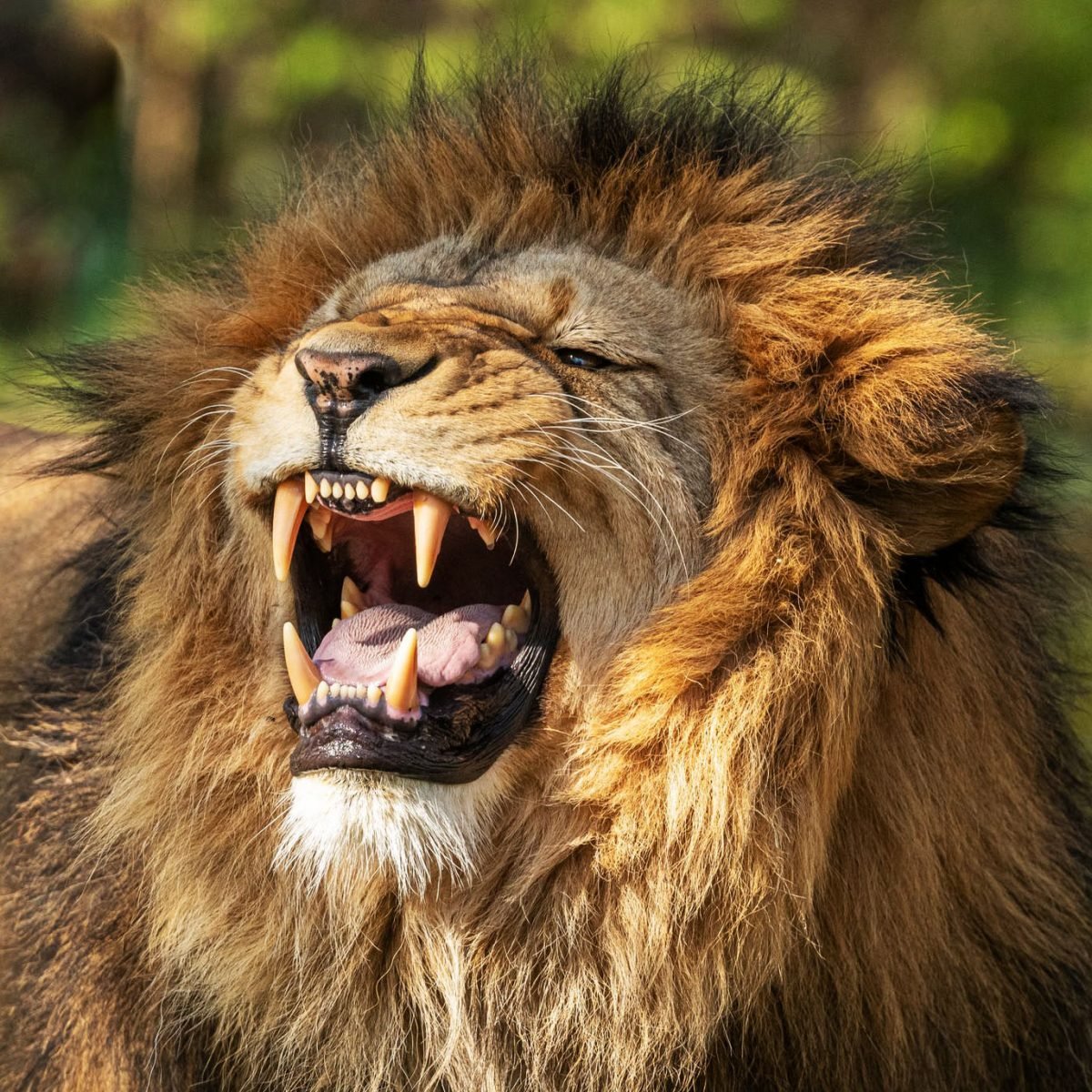 To answer that question, I personally signed up for lion stock alerts. I have been keep track of all their trades for this whole year 2020. I wanted to see for myself if there alerts really were profitable or not.
Lion Stock Alerts Sends 2 - 4 Alerts per Month
How their system works is they give an email alert into purchasing the stock.  The nice thing is they usually send an email before the actual alert so you will be ready to receive an email which is usually when the market opens. By looking at the table below you will see the exact amount of alerts given per month. 
For the year 2020, I have recorded of the stocks that were reported.  I did personally ask them for a performance report of their stocks, but never heard back from them.  That is why I went out the journal to record the stocks myself.  
The current list that I have covers the first 5 months of their trades.  I will be updating this list again at the end of June.  
Alerts from January to May of 2020
| | | | | |
| --- | --- | --- | --- | --- |
| Stock | Date | Entry | Exit | Results |
| ATNM | 1/13/2020 | 0.27 | 0.274 | 1.48% |
| CANB | 1/21/2020 | 0.0168 | 0.017 | 1.19% |
| CTXR | 1/24/2020 | 1.35 | 1.25 | -7.41% |
| ATNM | 1/28/2020 | 1.13 | 1.1 | -2.65% |
| ERBB | 2/3/2020 | 0.008 | 0.0065 | -18.75% |
| ICNB | 2/11/2020 | 0.7274 | 0.8 | 9.98% |
| LITH | 2/18/2020 | 1.26 | 1.366 | 8.41% |
| BSGM | 2/20/2020 | 4.75 | 4.5 | -5.26% |
| USAU | 3/25/2020 | 7.79 | 8.81 | 13.09% |
| CTXR | 4/1/2020 | 0.78 | 0.82 | 5.13% |
| CTXR | 4/28/2020 | 0.93 | 1.02 | 9.68% |
| GNPX | 5/5/2020 | 3.74 | 3.5 | -6.42% |
| VUZI | 5/8/2020 | 2.59 | 2.74 | 5.79% |
| PLIN | 5/12/2020 | 14.11 | 13.19 | -6.52% |
| PIXY | 5/19/2020 | 11.43 | 9.69 | -15.22% |
| USAU | 5/26/2020 | 6.3 | 6.5 | 3.17% |
| | | |   |   |
| Average |   | |   | -0.27% |
First of all, I need to state that these results our from using a simple strategy.  To keep it simple, there are no stop losses applied.  The alerts are calculated by buying the stock when it is alerted and then selling it when the market closes.  
One thing that alert services love to report is how high the stock reached that day.  Wouldn't that be wonderful to reach that high.  It is nearly impossible to hit the exact high of the stock.  It would be awesome to be able to do that but in reality, it very very unlikely.  Personally, I believe I have been able to achieve that once or twice in my journey of 10 years of trading.  
Again, the dates are when the alerts are given out.  The entry date is the market opening of the stock.  The exit is the market close of the stock.  This strategy is not following any candlestick method.  It just a simple way to find if a stock is profitable or not.   This is my disclaimer for this blog and all my blogs looking at financial advisors or alert services.  The gains & loses reported from this data is my own personal opinion and does not reflex the company or service it self. 
In the bottom part of the blog, I am going to include a sample email from the company.  So you can see for self what it looks like.  
Zero Gains over 5 Months!
Percentage Gains for 5 Months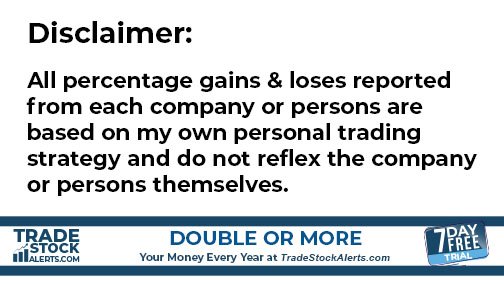 Before, I share the sample email from lion stock alerts, I want to state with the collected data, I am using my only personal strategy of trading which is very simple: Buying the stock after the info is stated and selling within a 4 week time period.  There are no stop losses applied in the data. The articles themselves may or may not give a trading strategy in their stock picks.  Please click here for full disclaimer.
Sample of First Email From Lion Stock Alerts
Last week's trade alert rallied upwards of 39%.
Congratulations to those of you who benefited from that opportunity.
We are continuing to monitor it for breakout potential.
In addition, we have a new trade alert for you!
Our new trade alert has a history of experiencing increased upside and could be positioned for another breakout higher.
We will send our new trade alert tomorrow morning, Tuesday at 9:30 AM ET.
Please make sure our emails arrive in your inbox where you can see them immediately.
See you tomorrow morning!
Sample of Second Email From Lion Stock Alerts
This email from sent out May 19th 2020
Hello!
PIXY, our newest alert, released breaking news yesterday morning that could be another positive growth catalyst for the company.
"Del Taco Franchisee Partners with ShiftPixy to Combat COVID-19"
"IRVINE, Calif., May 19, 2020 (GLOBE NEWSWIRE) — ShiftPixy (PIXY), a California-based gig engagement platform provider, today announced a partnership with Diamondback DTNM, LLC (DBA Del Taco), operator of 11 Del Taco restaurants in the Albuquerque, NM area, to comprehensively implement ShiftPixy's disruptive platform across all locations in the face of the Coronavirus pandemic. The Del Taco franchisee is leveraging ShiftPixy's end-to-end platform for human capital management and native delivery."
As the company further explains in the press release:
"The upheaval from COVID-19 has forced restaurants to re-think their approach to customers, employees and third-party alliances.  The folks at Diamondback understood that ShiftPixy was uniquely positioned to help solve critical issues forced on operators but also as leverage to thrive beyond the current crisis," said Scott Absher, CEO and co-founder of ShiftPixy. "With the ShiftPixy platform, John Bissell and his team were able to quickly and effectively revamp their infrastructure to deploy native delivery, allowing them to focus on delivering a great food experience while also keeping the commissions they were losing and better engaging with their customers."
In addition:
""We were already dissatisfied with our legacy providers, and like many other restaurant operators, the pandemic forced us to make integral choices quickly. ShiftPixy offered us the perfect mix of control and services to weather the storm," said John Bissell, VP and COO of Diamondback. "We've saved significant time and capital and have elevated employee engagement. The native delivery solution, which we think is simply amazing, has allowed us to access customers we would not have otherwise reached while maintaining control of our brand.""
"Once the largest Denny's franchisee with 94 stores in their system, Dennis Ekstrom, former COO of QT and now CEO & President and John's partner at Diamondback added, "ShiftPixy's first to market solution is solving major human capital and customer engagement challenges in the restaurant industry.  Leadership across the restaurant industry should make this brave and smart move now, to not just survive today but to maximize their unit economics once the current crisis passes.""
Following this news, PIXY opened the day on Tuesday at 11.43, a gap up of more than 78% from the previous day's close.
Subsequently, PIXY rallied to a high of 15.56, upside of 36% from the day's open.
PIXY closed the day at 9.69, 51% above its previous day's close, however it has so far not provided you with any sustainable gain potential.
As the company further accomplishes its plans, it could present increased growth opportunity.
Sources: MW, CNBC, Inc, PR1, PR2, PR3, PR4, PR5, PR6, Website, Chart
Happy Trading!
Note: We encourage all traders and investors to develop personal trading rules that you can follow and that work for you. Always protect your downside and note that we alert extremely volatile short-term trade opportunities.
Trading Rules [Please Review Before Taking Any Action]:
Do not invest more than you are willing to lose. No one likes to consider the worst case, but it's always a risk that exists. Rule of thumb – if you cannot sleep at night as a consequence of your investment, then you have over invested.
Keep calm. Do not chase. Decide for yourself if you like the trade. If you are not comfortable with the perceived risks, stay out. Timelines are to be decided by you. Approach methodically, and seek technical confirmation for direction. Always trade with a strategy in mind.
Never use market orders. Only use buy and sell limit orders. Protecting your investment is more important than missing gains. Use "trailing stop %" or "trailing stop $" orders. Personally I prefer mental stops while actively managing trades rather than entering your stop into your brokerage account.
Cut losses quickly when day/swing trading. It's better to acknowledge being wrong than to have false hope. Sometimes you will be wrong in doing so, often times it will save you. It all depends on your entry.
Actively manage all your investments & trade during market hours only.Trading during pre/post market hours carries greater volatility/risk.​
————————–
DISCLAIMER
Will Update This Blog Again by end of June 2020
Along with updating this blog later, will also report data from our own alerts with percentage gains and loses for this year.